Motor Bike Games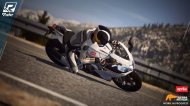 Back in June of 2014 when Milestone S.r.l. released MotoGP 2014, needless to say I wasn't all too impressed. With poor visuals, lifeless environments, and an out of date method of PC gaming, whereby I was required to insert the actual disc every time I wished to play, even though it's already been installed to the hard drive. I had a few gripes with the game that caused quite a conflict with the amount of enjoyment I received it.
While I'm not the biggest fan of simulation based racing and I did find some entertainment from the game, I'd rather opt for MotorStorm as opposed to something along the lines of Forza or Gran Turismo, so it's fair to say I gave it a chance. My thoughts and taste on the genre hasn't changed since it's initial installation.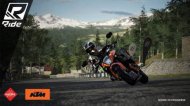 During the run up to the launch of Milestone S.r.l's newest title, my attraction to the genre begun to kick-in. Shiny surfaces, reflective helmets, impeccable lighting, and depth-of-field to die for, screenshots can tell a thousand words. Enter Ride, following a similar formula to the MotoGP series, Ride is all about fast bikes, tight corners, tucking and leaning, and competing in world tournaments.
" Shiny surfaces, reflective helmets, impeccable lighting, and depth-of-field to die for, screenshots can tell a thousand words.
Upon entering the game the player is required to create and kit-out their rider, which will become their avatar for entering tournaments and competing in events.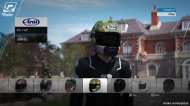 While My initial thoughts to this to this section of game seemed utterly pointless since I'll be spending a fair amount of time concentrating on the intensity of races, while my rider is dressed head-to-toe in racing gear, rendering her actual appearance completely invisible. I did find some value in this section of the game and strangely enough I managed to embody my rider. Congrats Milestone.
Given fairly bland choices to decide from consisting of nationality, hair colour, gender, facial features, and body size, with all the terribly poor iterations of RPG mechanics being shoved in to every game that doesn't seem to make an ounce of sense, I felt quite relieved. The only issue I came across within the customisation system was the non-existent choice in skin colour, given the vast amount of nationalities to pick from.
I wasn't sure if this was simply a glitch or the developers forgot. Heck, maybe they ran out of space on the 25GB+ BLU RAY DISC. After gearing up my rider and selecting between one of three starter bikes, the game presents the player to the main menu, whereby a friendly narrator explains each of the game's modes as well as the rules and regulations.
The game carries a fairly simplistic nature to everything the player will come across. I found this pleasing and friendly to get on board with as it makes the barrier of entry to newcomers quite welcoming and enticing. Browsing through each of the menus, right off the bat it's clear, the heart, soul, and meat of the game resides within it's world tour events.
You might also like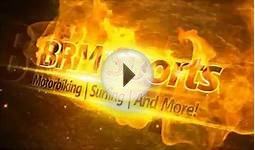 Motorbike Games II - Capture or Caught w/ Davin - #5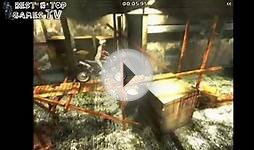 Rock(s) Rider - Best Motorbike Game Official GamePlay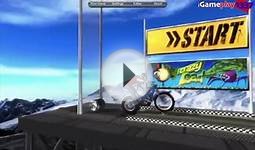 Motorbike - Free Game: First Start Gameplay Review [Mac Store]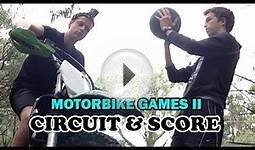 Motorbike Games II - Circuit and Score w/ Davin - #2
Trial Xtreme 2 Free


Mobile Application (Deemedya M.S Ltd.)




Much anticipated sequel to the blockbuster hit Trial Xtreme - downloaded 4million times and counting!
36 brand new levels set across 5 challenging environments
Negotiate hundreds of obstacles including ramps, jumbo tires, rocks, planks and more
Super detailed new Unity-powered graphics engine brings your rider and the game world to life
Intuitive tilt control system using the phone s accelerometer. Use precision control like never before
Ultra-realistic rider and bike physics built on the NVIDIA® PhysX® engine lets you feel it all as you flip, jump, bump and crash your way to victory
Max out your score and play the world through Openfeint highscores and social features
This free version contains of 7 levels, get the full game with 36 awesome levels