Motorcycles, Dirt Bikes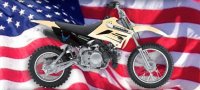 The US Air Force is shopping around for 54 Kawasaki KLX110L "motorcycles" (dirt bikes) with skid plates, infared lights, and milspec desert tan paint jobs. I mean, awesome. But why?
Specifically; "Hulburt Field, FL, is conducting market research to determine the existence of potential sources to provide Kawasaki KLX110L Motorcycles." Which means they're just window shopping, so cut it out with the pushy sales tactics already.
You can find the wanted ad here on the Federal Business Opportunities website, where the US government throws out things they want and companies can bid on filling the orders. Some specifics on how the USAF wants their dirt dogs:
Prewired infared lights and switches made by Maglight

Electric and kick starters (always good to have some mechanical redundancy)

Plastic fork boots covering existing chrome forks

Steel skid plates "to enhance motorcycle survivability during training and contingency operations."

Half painted milspec desert ran (color 686A), half milspec black (color 37030)

Sounds like a pretty tidy loadout to me. Any thoughts on what the servicemen stationed at Hulburt Field might be getting up to with these things? Besides, obviously, having all the fun that can be had with 110ccs of fury.
You might also like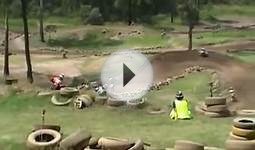 CRF150 RACING DIRT BIKE MOTORCYCLE CRASHES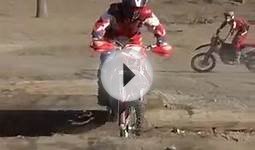 Dirt Bikes - 2008 Beta Motorcycles - MotorcycleUSA.com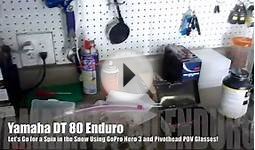 Motorcycle / Dirt Bike in the Snow Yamaha 80 Enduro ...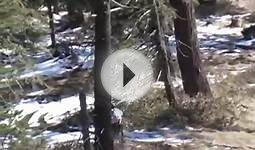 KTM 250 XC-W 2009 Off Road Dirt Bike Review