Yamaha Boats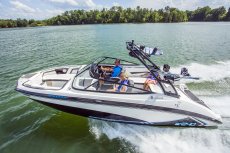 Four new sport boat models from Yamaha address age-old jet power problems.
The all-new 240 Series sport boats from Yamaha successfully address two performance issues long associated with jet-powered runabouts: noise in the cockpit and wandering at no-wake speeds. The improvements are so dramatic that the boats' other new features and updated details seem like icing on the cake.
The new 240 Series includes four models that are based on a new 24-foot hull form that's six inches longer and has higher freeboard from bow to stern. The base model is the SX240 (, 499), while the AR240 (, 499) adds a tow-sports tower and flashy graphics.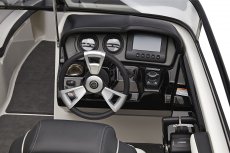 Further upscale are the 242 Limited (, 499) and tower-equipped 242 Limited S (, 499). All prices include a trailer.
A pair of Yamaha 1.8-liter, 180-horsepower, four-cylinder engines power all models, each mated to a Yamaha jet pump—the same powertrain that propelled previous 240 Series boats. The new boats weigh about 255 pounds more than the models they replace.
Sound Improvement

The noise level in previous Yamaha boats—made worse by the high pitch—was so bad that it was all but impossible to have a conversation in the cockpit, even at cruising speeds. The new 240 Series boats are as quiet as any sterndrive-powered runabout I've tested, and the decibel meter proves it.
Here's a comparison of the last Yamaha 240 model I tested against the preproduction 2015 AR240 I ran this August: At 2400 rpm (no-wake speed) I recorded 75 dBA for the old model, compared to 66 dBA for the 2015 model.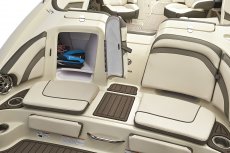 Ramping the engines up to 5500 rpm (31 mph) produced 92 dBA and 88 dBA for the old and new models, respectively. Lastly, at 6500 rpm (40 mph), the old model produced 97 dBA, while the new boat came in at 92 dBA. On the logarithmic decibel scale, a three-decibel change is roughly twice as loud, or half as quiet, as the point of comparison. In layman's terms, new Yamaha 240 boats are dramatically quieter than the previous models.
Yamaha did some easy things to reduce the noise, such as placing thicker insulation under the engine hatch and doing a better job of sealing the engine bay. More challenging was developing a new material for the coupler between the engines and jet drive shafts and redesigning the shape of the jet pump inlets to reduce turbulence. Even the placement of the adhesive that bonds the liner to the hull and the liner design itself were fine-tuned to limit resonance of engine and pump noise through the hull.
You might also like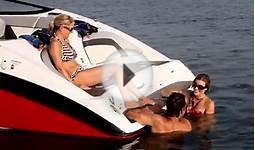 Yamaha 2012 212X and 212SS Boats - boats.iboats.com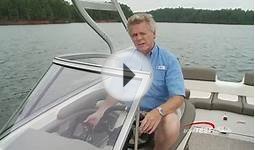 Yamaha 242 Limited S Boat 2011 Performance Test - By ...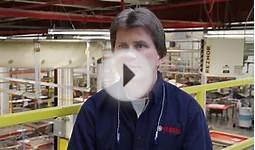 Building Yamaha Boats Better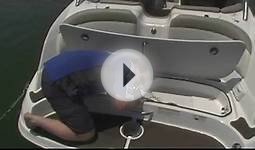 Yamaha Boats Clean-Out Ports
Yamaha OEM Boat Contour Fender. Marine Grade. 24-Inches 24 x 6 x 2.5-Inches. Tough Polycarbonate Grommets. MAR-HHFND-ER


Automotive Parts and Accessories (Yamaha)




These contour fenders stay put and stow conveniently under boat seats
They hinge to wrap around the gunwale and hull, following the contours of the boat
Constructed of a durable marine-grade, tri-laminate cover, with closed cell foam inside
There s a tough polycarbonate grommet at each end for hanging from cleats
24 long x 6 wide x 2-1/2 thick; Fender Straps - MAR-FNDRS-TR-AP (not included)
Fuel Line Boat Plastic Tank Female Connector for Yamaha, 3/8" Barb - Five Oceans


Sports (FIVE OCEANS)




Fuel Line Female Connector
3/8´´ - Barb
for Yamaha
Five Oceans