EBay used Honda Motorcycles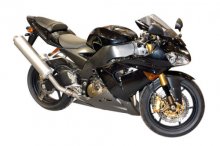 Thinking of buying a used Honda Motorcycle? Honda has produced a host of motorcycles stretching back decades. Therefore, those looking specifically at Honda motorcycles will want to put a little extra thought into the type, style, engine size and year of manufacture of the company's back catalogue.
In engine size alone, Honda bikes range from small 50cc scooters right up to the powerful 1800cc sports machines. Production of Honda motorcycles started in 1955, and since then, there have been millions released onto the market. At their peak, Honda produced three million motorcycles in 1982, so there are plenty from which to choose.
Style of Honda Motorcycle
Each of the different styles of motorcycles comes with a different range of engine sizes and varying attributes and capabilities. Some are built purely for speed and performance, whereas others are desired for their ability to be run cheaply around town.
One common mistake buyers make when getting a new machine is to pick up one that does not suit their style of riding or the kind of activity they wish to pursue and the use to which the bike is intended.
| Type of Motorcycle | Description |
| --- | --- |
| Touring | While you can ride long distances on any motorcycle, touring machines are specifically designed with this in mind. They can be identified by their large engines, curved fairings and windscreen that protects the rider on long trips, large fuel tanks and upright seated position. Tourers are heavy bikes with lots of storage space, and the Honda Goldwing is one of the most famous ever made. |
| Sport touring | This group of bikes is a combination of the tourers and sport bikes, able to cover long distances without compromising rider comfort and also having speed and performance abilities. They are lighter than pure tourers but more spacious than sport bikes. |
| Standard or Naked | The standards are the workhorse street bikes that cover most general purpose biking. They have a natural seating position and make good entry level motorcycles as they are flexible, cheaper to run, and have moderately sized engines. Honda's CB range follows these ideals. For styling, they are stripped down without fairings and windscreen. |
| Cruiser | These have the stylings of the old American bikes from the 1930s to the heydays of the 1960s. They are epitomized by Harley and Indian bikes, and the classic Honda Rebel can be found in this group. Cruisers have an upright seating position and operate best at low to moderate speeds. Choppers, too, can be found in this group of bikes. Their engines tend to be between 50 to 70 hp. |
You might also like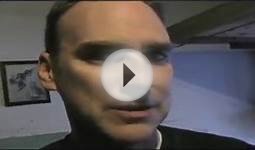 Motorcycle Electronic Ignition Troubleshooting Honda XL500R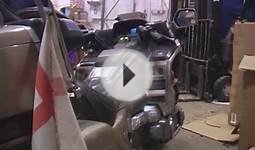 Honda Goldwing for SOLD on ebay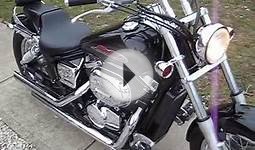 2002 Honda Shadow 750 Spirit for sale on eBay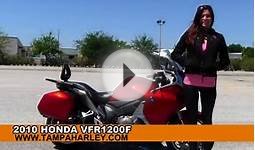 2010 Honda VFR1200F Used Motorcycles for Sale