Honda 250cc Motorcycles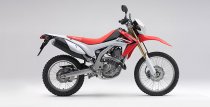 There are enough seasoned motorcycle riders out there swearing by their 250cc bikes to get beginners excited about owning their first. In fact, even riders who ride the largest models tend to have a small, fun bike in the garage. The responsiveness and zip of a 250cc ride will always hold a place in bikers' hearts.
Though consumers have plenty of choices in small cars these days, the selection of small bikes is limited in the United States. Riders can choose for lightweight bikes that jump from a standing position to nimble machines that beg for taking the long way home through the forest. Here are six motorcycles that serve up real fun in an affordable 250cc package. Base prices are included before destination charge for each bike in parentheses.
1. 2014 Honda CRF250L (, 999)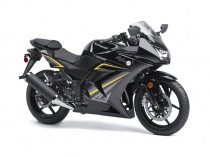 If all-around thrills are what's on the menu, the Honda CRF250L is known as a bike that strikes a balance between off-road fun and zippy rides through city streets. Powered by a single-cylinder, fuel-injected engine, the CRF250L has an electric starter capable of igniting in any weather and unique suspension with a curb weight of 320 lbs.
Top speeds above 80 mph are possible for highway driving, so distance riders may consider upgrading the saddle for added comfort. Still, the main draw will be transitioning from back roads to paved streets without batting an eye. New riders are bound to appreciate the versatility, while seasoned vets will know exactly how to adjust the bike to do your bidding. To top it off, the 2014 Honda CRF250L can get better than 70 mpg and go from 0-60 in about 8.5 seconds.
2. Kawawsaki Ninja 250R ($4, 199)
Fans of Kawasaki's Ninja series willl find many of the same thrills in a smaller package when opting for the 250R, last available in the 2012 model year. The smallest Ninja has the ability to cruise past cars on the highway and offer some jump at low speeds with its torque distribution.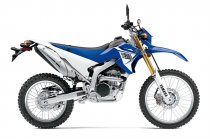 It features a lower seat height (30.5 inches) to get riders immediately into an aggressive stance.
Engine-wise, the Ninja 250R packs a parallel-twin liquid-cooled 249cc with six-speed transmission. It can jump from 0-60 in just over 7 seconds while getting 61 mpg, which represents a trade-off compared to others in the class (more acceleration, more gas).
3. Yamaha WR250R ($6, 690)
As the priciest bike on this list, the Yamaha WR250R has some benchmarks to pass in the fun category. This Yamaha's main feature of endearment is its profile as a dirt bike made receptive to the rigors of the paved road. To that end, riders who have plenty of plans off the beaten path will find this bike willing and able.
The WR250R sports a liquid-cooled DOHC 4-stroke 250cc engine. It sits higher, at 36.6 inches, and can get 71 mpg and go 0-60 in about 7 seconds. A test ride tends to clear up any biker's doubts about value in this motorcycle.
4. Suzuki GW250 ($3, 999)
Most riders who see the Suzuki GW250 for the first time are surprised at how cool this quarter-liter bike looks. Known in some circles as the "Inazuma, " the GW250 is one of the best values on the market for its distribution of power at low and mid-range speeds. In that respect, bikers of all skill levels will find thrills in this ride if the goal is not highway riding.
You might also like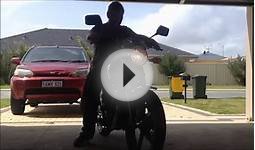 Honda CB 250 Motorcycle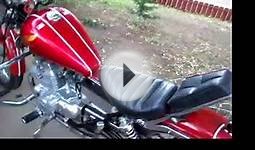 1986 Honda Rebel 250 Motorcycle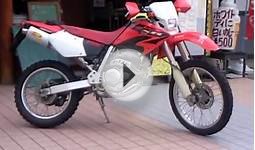 HONDA XR250R 250 motorcycles Crashes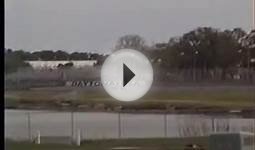 Honda 250 6 Cylinder Motorcycle RC166
Starter Repair Kit for Arctic Cat ATV 250 300, Suzuki ATV Quadrunner 250cc Ozark Quadsport King Quad, Motorcycle GSX600F Katana VZ800 Marauder, Honda Big Red Recon Sportrax Fourtrax Recon/Foreman/Rubicon, Kawasaki KLF400 KVF400, Yamaha FZR600 YZF600R
Automotive Parts and Accessories (Crank-n-Charge)
Expedited Shipping Available!
Much Cheaper than Buying a New Starter!
Contains Everything You Need to Repair Your Starter!
YTX4L-BS Replacement for Motorcycle HONDA XR250L 250CC 91-'96 - Mighty Max Battery brand product


Sports (Mighty Max Battery)




YTX4L-BS is a 12V 3AH 50 Cold Cranking Amps (CCA) Sealed Lead Acid (SLA) Battery
Dimensions: 4.40 inches x 2.90 inches x 3.42 inches. Polarity: Negative on left, Positive on right. Listing is for the Battery and Screws only. No wire harness or...
SLA / AGM spill proof battery has a characteristic of high discharge rate, wide operating temperatures, long service life and deep discharge recover.
Rechargeable battery that can be mounted in any position, resists shocks and vibration. Long lasting high performance in high and low temperatures.
Backed by a 30 day refund policy and full 1 year warranty.
OxGord Premium Motorcycle Cover - In-Door 2 Layers - Economical Alternative - Ready-Fit / Semi Custom - Fits up to 80 Inches


Automotive Parts and Accessories (OxGord)




Buy a Trusted Brand Name - OxGord® is the #1 Top Rated by Consumers when it comes to Automotive Part & Accessories
In-Door 2 Layers - Double Layer of Strong Spunbond Woven Polypropylene Taffeta Fabric
Reinforced Seams - Superior Breathability - Front and Rear Elastic Hems & Draw Strings - To Ensure a Snug Semi Custom Fit
Includes Tie down grommets for added security against high winds - storage pouch and antenna patch included
Fits up to 80 Inches

1/12 1989 Honda NSR250R SP


Toy (AOSHIMA)




Scale: 1/12
Ages: 13+
Aoshima P/N: 50057

YTX7L-BS Motorcycle Battery for HONDA CMX250C Rebel 250CC 96-'09 2 YEAR WARRANTY


Automotive Parts and Accessories (BatteryJack Inc)




PowerStar® BRAND - 2 YEAR WARRANTY
Long lasting - Absorptive Glass Mat System (AGM System) - Spill Proof
Sealed AGM Battery, No filling, Maintenance Free
Low Self Discharge - High Recovery Capability