Honda Motorcycle training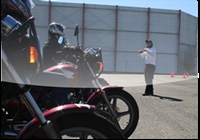 BRISBANE - ph: 07 3277 0722 and SUNSHINE COAST - ph: 07 5445 8866
If you're asking "WHO can help me to get my motorcycle licence?"...
offer quality, professional QRide Training in Brisbane and on the Sunshine Coast, 7 days a week at our QRide Rider Training Facilities. We offer QRide Rider Training Courses for everyone from the novice with no motorcycle riding experience through to advanced motorcycle riders.
Discover the passion burning within you to be on a motorcycle and enjoying the freedom, the fun and the enduring friendships that you will unlock when you become a motorcycle rider with the help of QRide Rider Training.
Our Brisbane QRide Training Facility is situated at Pro Motorcycles Honda, 1019 Ipswich Road MOOROOKA Q 4105. This QRide Facility is fully enclosed and used only by QRide Rider Training students. It allows the students to concentrate on their Motorcycle Riding Training in a safe, private environment.
KUNDA PARK (Sunshine Coast)...

Our Sunshine Coast QRide Training Facility is situated a short distance from Pro Motorcycles Honda Sunshine Coast, 4 Pike St, KUNDA PARK Q 4556. This QRide Facility allows the students to concentrate on their Motorcycle Riding Training in a safe environment.
WHAT do you need, to be able to do QRide... ?
Learners / Novices - To attend you will require your 'RE' LEARNERS LICENCE which you will need to obtain from Queensland Transport (QT). This must be endorsed on your durrent drivers licence prior to QRide Rider Training.
Advanced - You must already have your 'RE' LICENCE and have held this for 12 months to enrol to complete your 'R' LICENCE.
Gear: You need long pants and enclosed shoes. Included in the price is the use of a bike, insurance, helmet, jacket and gloves. If you have your own helmet and or jacket you may bring those items or you can purchase any of these items from our stores at a discounted rate before you start your QRide Rider Training.
The QRide Rider Training Course is a competency based course where we provide both QRide Rider Training and assessment for obtaining a motorcycle licence. Time taken will depend on previous motorcycle riding experience. E.g. Someone who is currently riding regularly would generally only need one day of Rider Training. Someone who has not ridden for 20 or more years may require two days and someone who has never ridden will take at least 2 days to reach competent level.
HOW much does QRide Rider Training cost...?
$200 per day Monday to Friday*
$230 per day Saturday, Sunday and Public Holidays*
Group bookings available
* NOTE: All QRide Rider Training courses are capped at $600 regardless of the number of days required to complete. This means you can concentrate on learning and not on your back pocket.
More:
You might also like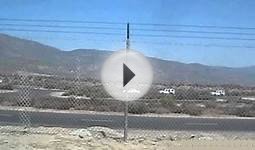 CHiPs Style Motorcycles Pursuit Training. Honda, BMW ...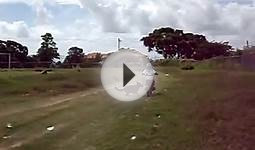 Honda XR100 motorcycle rider training.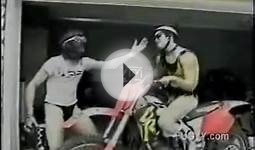 HONDA CREEPY MOTORCYCLE TRAINING FUNNY!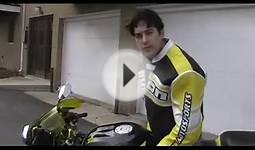 motorcycle training
Motorcycle Fender/Saddlebag Emblems "Roadstar" Emblem Pair


Automotive Parts and Accessories (JETGLOW Emblems)




Each purchase will contain (2) emblems, Retro classic look, made in the USA!
Install on fenders or saddlebags. Can be applied to any flat or slightly curved surface
Features special laser die-cut double sided automotive adhesive trim backing
Just peel the backing and stick for a weather/temperature/car wash proof custom accent
Measures 6 inches long by 3/4 inches tall
Honda T Shirt - Classic Retro Honda Motorcycle Wings Logo 100% Official


Apparel ()




A great 100% official Honda T shirt
Fast postage from the UK!
100% Cotton
Buy with confidence from one of the UK s greatest T shirt suppliers.
Perfect for retro automotive TV afficionados
(12x18) Motorcycle Parking Only Black and Orange Indoor/Outdoor Plastic Sign


Home (Poster)




professional quality plastic / resin sign.
suited for indoor or outdoor use. includes rounded corners and holes for easy hanging.
printed on rigid plastic about 2 mm thick with UV resistant inks. to preserve coloring, avoid prolonged exposure to direct sunlight.
measures 12.00 by 18.00 inches
ships quickly and safely in a protective envelope

Bulerⓡ brand Digital temperature meter with remote temp sensor


Home Improvement (AEI)




Ithas a selector switch in the back to switch from F to C Celsius scale
Digital Display -40F to +160F ( -30C to +70C) (Fahrenheit to Celcius Selector Switch on back)
Remote wired probe can read temperature up to 8 feet away
Designed to be flush mounted or can be surface mounted
Battery Operated (included) (Aprox 2 year battery life)Size 1 x1.75

CALIFORNIA KNUCKLES state silhouette brass knuckles (size: 5" color: WHITE) Vinyl Decal Window Sticker for Cars, Trucks, Windows, Walls, Laptops, and other stuff.


Single Detail Page Misc (1TUNE Decals)




Easy to install with Include installation instructions
Computer Die-cut decal with No Background
Outdoor life of 6-7 years - Will not fade
Proudly Made in the USA - FAST FREE SHIPPING within USA!
High Quality Materials, Sizing refers to the longest side of decal (unless otherwise stated). Posted IMAGE is EXAMPLE ONLY!