Kawasaki 250 Quad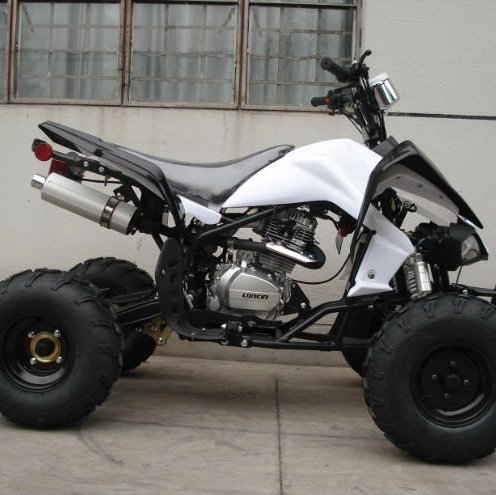 KAWASAKI BAYOU® 250
Carrying on the tradition
of affordability and reliability
For several years running, the Kawasaki Bayou 220 was listed as one of the ATV industry's best-selling models. Its affordable price and reputation for stalwart reliability was difficult to resist—so much so that many owners, after extracting every ounce of service possible from the venerable Bayou 220, would simply buy a new Bayou 220 and the cycle would start all over.
The new Bayou 250 model carries on the tradition of its predecessor as the highly reliable, versatile and affordable ATV that hunters, farmers and outdoor recreation enthusiasts so appreciate. As such, it is perfect for excursions into the backcountry, helping with chores on the farm, or having fun with friends and family on weekend outings.
In the engine department, the smallest Bayou's displacement has been increased from 215cc to 228cc. Like the previous model, power from this air-cooled SOHC four-stroke engine is then transmitted to the rear wheels through a five-speed semi-automatic transmission and shaft drive. Electric start with a recoil backup is standard.
The new Bayou 250 also sports a more aggressive front end, including a new bumper and larger cargo racks made of sturdier steel tubing. Plus, it is the only ATV in its class to feature semi-independent rear suspension. With independent A-arms up front and its semi-independent multi-link suspension in the rear, the Bayou 250 provides a smooth, compliant ride without the complexity and maintenance requirements of a fully independent design.
Other features include triple drum brakes, standard hitch bracket, easy-to-read fuel gauge, and molded-pin accessory connector that makes hooking up electrical accessories quick and easy.
As with the previous model, Kawasaki expects the new Bayou 250 ATV will generate a large percentage of repeat buyers. Available in new Aztec Red or traditional Hunter Green colors, it has a suggested retail price of $3, 299 and comes with a six-month warranty that can be extended up to three additional years.
2003 KAWASAKI BAYOU® 250 ATV
The redesigned Bayou 250 ATV is the most affordable model in Kawasaki's utility ATV lineup and offers excellent value for hunting, farming and outdoors recreation. It is powered by an air-cooled SOHC four-stroke single cylinder engine matched to a five-speed-plus-reverse transmission with automatic clutch. Power is delivered to the rear wheels by dependable shaft drive. Other features include independent front suspension...
You might also like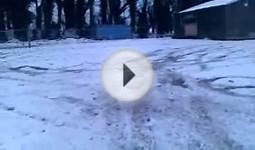 Kawasaki Mojave 250 Quad bike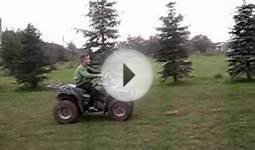 Quad kawasaki bayou 250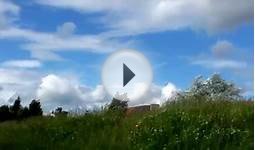 Kawasaki kx250 tecate 4 1987 quad / atv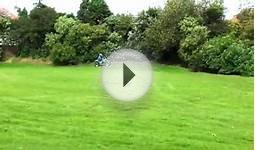 Kawasaki kx 250 tecate 4 1987 model quad / atv
2002-2009 KAWASAKI KLF 250 BAYOU QUAD WORKS SEAT COVER KAWASAKIBLACK, Manufacturer: PACIFIC POWER, Manufacturer Part Number: 30-22288-01-AD, Stock Photo - Actual parts may vary.
Automotive Parts and Accessories (PACIFIC POWER)
All items sold individually unless otherwise specified.
SunnySky X2204S-16 2300kV Brushless Multirotor Motor - Perfect for 250 Quads!


Toy (SunnySky)




Fresh from the factory - latest version of SunnySky X2204S-16 2300kV brushless multirotor motor
Great quality - Japanese NMB bearings, Kawasaki stator steel, OFC copper.
Perfect motor for a 250 quadcopter like the QAV250, FPV250, Blackout Mini, Mini H Quad, etc!
Runs great with a 5 2 or 3-blade on 3S or a 6 2-blade prop on 2-3S. Quality 12A ESC recommended.
Sunnysky has revamped their XS lineup - these motors are now shipping without a motor mount adapter or mounting screws!
Fuel VALVE PETCOCK 2000 01 02 03 04 Kawasaki KSF250 Mojave KSF 250 ATV Quad NEW


Automotive Parts and Accessories (Discount Starter and Alternator)




New Aftermarket Part (Not Rebuilt/Refurbished/Repurposed)
Please verify this is the right part number before ordering

2002-2009 Kawasaki KLF250 Bayou ATV Seat Cover [Black]


Automotive Parts and Accessories (Quad Works)




Heavy Duty, UV-Resistant, Marine Grade Vinyl
Double Stitched for Durability
Available for Utility and Sport Models
Standard Black Seat Cover - See our Store for Gripper Seat Cover
Compatibility: 2002-2009 Kawasaki KLF250 Bayou

1987-2004 Kawasaki KSF250A Mojave/KFX250 Mojave ATV Oil Filter


Automotive Parts and Accessories (BikeMaster)




Exceeds O.E.M. Standards for Filtration and Service Life
High Quality Materials Allow for Use with Standard and Synthetic Oils
Low Internal Resistance Allows for Maximum Oil Flow
Internal Check Valve Prevents Oil Drain and Dry Starts
Compatibility: 1987-2004 Kawasaki KSF250A Mojave/KFX250 Mojave