Kawasaki Standard Motorcycles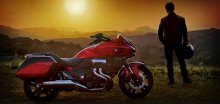 Our 2015 opening hours are: Mon: 10:00am-6:00pm Tue: 10:00am-6:00pm Wed: 10:00am-6:00pm Thu: 10:00am-6:00pm Fri: 10:00am-6:00pm Sat: 10:00am-6:00pm Sun: 12:00pm-5:00pm
Did you know?
- We buy used motorcycles. Call us. We are happy to talk to you.
- Still paying a loan? We can help by paying your loan off. Call us for details.
Call us at 415-255-3132 and sell us your bike today.
Our large and constantly revolving inventory of all types of motorcycles helps us find just the right bike for you. We carry cruisers like the Kawasaki Vulcan, naked bikes such as the Honda 599 or the Suzuki SV650 and standard bikes like the Yamaha FZ-6.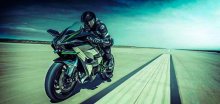 Sport bikes like the Suzuki GSX-R 750 or the Honda CBR600RR are part of our standard inventory just as we always stock a nice selection of entry level motorcycles like the Kawasaki Ninja 250, the Honda CBR250R or the Honda Rebel. Looking to go on a longer tour? Touring bikes like the Suzuki V-Strom or the Triumph Tiger would be a great choice or maybe you would prefer a BWM F800? Whatever your dream bike might be: feel free to stop by anytime you wish. Our staff is not working on commission which means you won't be pushed into buying anything. We offer a realxing atmosphere and love to help you find the right bike for you.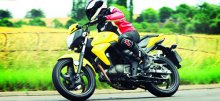 Our shop in downtown San Francisco is overflowing with great new inventory constantly updated with hot new and used bikes. When you come to visit us, you can even preview the bikes we just got that have not made it to our website yet. Whether you're searching for sportbike or a cruiser or something in-between, we stock every style. Our experienced sales staff is very knowledgeable and they are all riders too. Please come by: We'd love to show you around. To make your search as simple as possible, we have categorized the bikes for you into the following groups:
Standards are versatile, general purpose street motorcycles, ideal for commuting. They are recognized primarily by their upright riding position, partway between the reclining posture of the cruisers and the forward leaning sport bikes. Foot pegs are below the rider and handlebars are high enough to not force the rider to reach far forward, placing the shoulders above the hips in a natural position.
Standards are often recommended to beginning motorcyclists due to their flexibility, affordability and moderate engines and are the preferred choice of people who like to commute on a motorcycle. Standard is also sometimes used as a synonym for "naked bike", a term that became popular in the 1990s in response to the proliferation of fully faired sport bikes. To see our current "naked bike" inventory, click HERE
Sport bikes emphasize speed, acceleration, braking, and cornering on paved roads. This typically comes at the expense of comfort and fuel economy in comparison to less specialized motorcycles. Sport bikes have comparatively high performance engines resting inside a lightweight frame. Inline-four engines dominate the sport bike category.
You might also like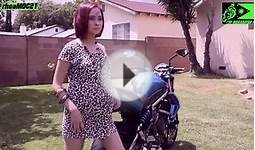 Pregnant Woman Motorcycle Photo Shoot - Kawasaki ER-6N ...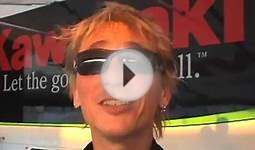 2008 Kawasaki ZX-14 Motorcycle Review: First Ride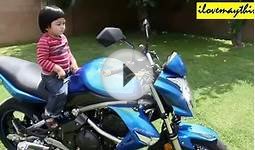 My Son Hulyan and the blue Kawasaki ER-6N Standard Motorcycle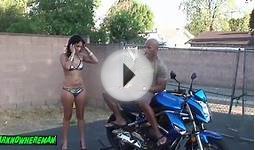 Sexy Biker Babe! Kawasaki ER6N European Standard Motorcycle
Pair Standard Stem Motorcycle Mirrors - Honda, Kawasaki, Suzuki, Victory


Automotive Parts and Accessories (Hoosier Garage)




Stylish mirrors with OEM quality.
Beautiful chrome finish.
5.75 wide mirror head.
10mm right-hand-thread for Honda, Kawasaki, Suzuki and Victory cruisers.
If you have questions if the mirrors will fit your bike, please ask!
2x Chrome Billet Spear Blade Side Mirror Rearview For Motorcycle Cruiser Chopper Suzuki Boulevard Kawasaki Vulcan


Sports (Set of 2 Chrome Blade shape design rearview mirrors (Left & Right Side))




Package Included: Set of 2 Chrome Blade shape design rearview mirrors (Left & Right Side)
Mirror size: Length 5 1/4 inches x Width 1 3/4 inches (13.3 cm x 4.5 cm)
Material: Heavy duty CNC Billet Aluminum stem/arm & mirror housing
Crystal clear white glass give a clear vision on both day and night
Easy adjustments for all angle with nice swivel design
Custom Perfect Mouse Pad with Kawasaki Ninja Motorcycle Sports Non-Slip Neoprene Rubber Standard Size 9 Inch(220mm) X 7 Inch(180mm) X 1/8 Inch(3mm) Desktop Mousepad Laptop Mousepads Comfortable Computer Mouse Mat


Office Product (MPPE-F Online)




Size in 7 *9 (220MM*180MM*3MM)
Non-skid base securely holds the mouse pad in place
Machine washable and will not discolor or fade.
Vibrant, Full Bleed, Full Color Printing

HELLA HLA-H83140101 H4 12V 60/55W Halogen Bulb


Automotive Parts and Accessories (Hella)




Manufactured under HELLA s strict standards
Perfect for original equipment headlamps as well as auxiliary lighting
Precision optics for accurate light projection

2x Universal JDM Style Anti Skid Black Rubber Gel Blue Anodized Billet Aluminum Bar End Cap Slider 7/8" Handle Bar Grip For Kawasaki Yamaha Suzuki Honda Standard Street Racing Motorcycle


Automotive Parts and Accessories (Hand Grips)




Package includes: 2 pcs Handlebar grips with Billet aluminum Bar end caps
Material: Durable PVC Gel rubber & Billet Aluminum
Non slip design, provides smooth throttle tuning and better control.
The tough strong billet bar end caps are custom removable.
High quality firm rubber gel material brings Excellent absorbent to strong vibration & provides great comfort & feel!