Motorcycle Parts store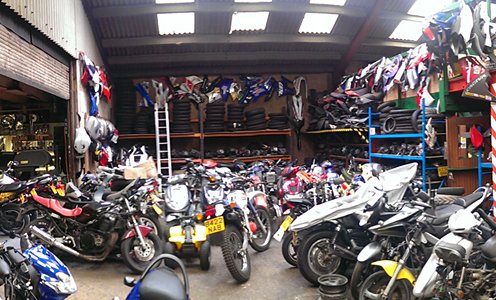 This is a Motorcycle Parts Retail Store that will sustain the livelihood of Filipinos who depend so much on their motorcycle units. A store and a livelihood partner.
This Store will be established in Minglanilla, Cebu. The approach of this business is to establish a club membership of all organized tricycle drivers and other motorcycle owners whose source of income depend solely on their vehicle.
The store will be selling high quality brand of aftermarket parts like OSAKI, NGK, JT, DUNLOP, DEESTONE, NAMKAI, CASTROL, APPLE GASKETS, NOK, TSR, etc. This business can still generate at least 20% profit margin despite of low selling price and ROI is 1 year and even earlier.
Competitive Advantage
Our advantage over our competitors is the expertise in running the business. All existing stores were run in a very traditional way without comprehensive business logic. I will manage this store myself using my knowledge obtained when I was with Yamaha Motor Philippines, Inc. for 5 years as head of the Parts Division.
I was the one who sets-up the parts business of Yamaha around the country and I teach dealers how to run the business. This time I will establish my own company with a mission to help sustain Filipino livelihood. I have the gift of knowledge and expertise that I can share; I just don't have the financial resources. The competitors cannot copy what I will implement because they don't have the know-how. This is very sustainable business that would somehow change lives.
Rationale for the deal
The demand of motorcycle parts is very high. The estimated 5 years old active motorcycle units in Cebu province is 1.3M and on the average expenses for periodic maintenance alone is Php 4, 500 a year excluding minor and major repairs. So, for PMS demand alone it will reach to 5.8B. In Philippines, 10 years old motorcycles are still running but we only compute the 5 years old.
Almost all parts stores in the country are very focused on profit making in which they set-up selling price with a mark-up of 60% or even higher. MC users are the one suffering from these business practices. In our case, we will set-up our selling lower by 10-15% compared to other stores and give additional 15% discount to club members. By doing so, we can have a very good product patronage and establish a good partnership to different motorcycle organizations. We can still generate profit by helping these Filipino people.
I know the business by heart and obtained overseas exposure and international training. I know also the competitors and how they run their business because they were our dealers when I was in Yamaha.
I will run this business on a different approach, which is rooted, to its mission to help.
Use of financing
The funds to be raised will be used as a start-up capital and will be paid with one year. I will raise funds only once because I am more 100% sure and confident that this business will grow very fast and will be very strong through building a very good partnership with Filipino individuals whose main livelihood depends on their motorcycles.
You might also like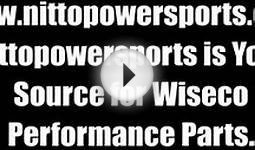 Discount motorcycle, ATV and snowmobile parts store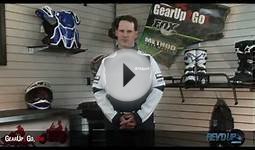 GearUp2Go Motorcycle Accessory and Parts Store- About ...