Hawaii Motorcycle Safety Courses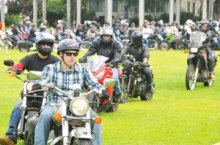 Bill Maxwell
Installation Safety Office
U.S. Army Garrison-Hawaii
There are two critical differences between cars and motorcycles.
First, cars don't fall over.
Motorcycles, on the other hand, want to lie on their side. Riders would prefer that the motorcycle stay upright (it's expensive to repair all the scratches). Riders spend every ride, beginning with their first Basic Rider Course, keeping the tires in contact with the ground, balancing the weight of the bike, or carefully using the side or center stand to park the bike and leave it upright.
Stability is the first major difference between cars and motorcycles. Cars are far more stable than a motorcycle in nearly every situation. A motorcycle must be balanced, by the rider or by gyroscopic forces once the bike begins moving. The motorcycle's stability depends upon tire traction, steering inputs from the rider and forces acting on the motorcycle like acceleration, braking and turning. The rider needs to constantly manage this stability by estimating traction and the forces that will act on the motorcycle should he do different control inputs.
This is the realm of an experienced rider. A basic rider rides the motorcycle and doesn't think about managing traction and stability. An experienced rider will estimate what could happen, and can rapidly react to an unforeseen issue, like a patch of gravel in the middle of a turn.
Technology can also provide some help in certain circumstances. Riders can choose to purchase a motorcycle with anti-lock brakes or traction control. Some systems have become very sophisticated, though the availability of these systems is limited to select models from a handful of manufacturers.
Unfortunately, the careful calculation of forces working on the motorcycle cannot be taught in a classroom or training range setting. The rider must experience, feel, and adjust to a variety of situations and speeds. The only way to do this is by riding often and changing the conditions to experience new stimulus.
This is where an experienced rider can Take a STAND! and help new riders broaden their experience by suggesting different roads and mentoring the novice rider at a learning pace.
The second critical difference is the vulnerability of the rider.
A couple of years ago, Honda patented an airbag system as an optional accessory for their touring motorcycle. A computer and several sensors limited the activation to frontal impacts only. As you can imagine, it could not prevent injuries from a fall-over, but was designed to absorb the rider's body weight during a frontal crash.
A different approach by several apparel manufacturers was to install a compressed-gas airbag in the neck and torso of motorcycle jackets. This system deploys a stiff airbag to absorb impact forces and limit body movement when a rider falls from a motorcycle and a lanyard is pulled. Both of these systems are a first-generation approach to reducing the vulnerability of the rider in a crash.
face to face learning
angel startup
my courses
seedinvest crowdfunding
first generation entrepreneur
industrial entrepreneur
global entrepreneurship week 2022
entrepreneurial spirit
entrepreneur network
global entrepreneurship network
enterprise grand blanc
crowdfunding mlm companies
reg d crowdfunding
2022 startup ideas
angellist venture
voclet
crowdfunding siloam
mr wonderful crowdfunding
You might also like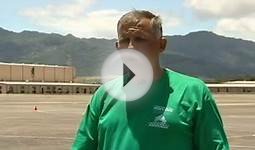 HAW Video Update: Advanced Motorcycle Safety Training, 8 ...
Motorcycle Basic Rider Course
Guqitianlun Mens Lace Up Buckle Sneakers Boat Shoes(8 D(M)US, Navy)


Shoes ()




manmade sole
Imported material
Breathable fabric allows moisture wicking
Leather with suede upper, lace up
Please kindly check the size you want before place the order.If you have any other questions,please feel free to contact us,we will do our utmost to help you.
T&Mates Women's New Platform Leather Fashion Summer Heels Pumps(6 B(W) US, white)


Shoes ()




Fashipn Pumps.
Peep-toe For Summer Fashion Style.
Feel Cool And Comfortable When You Wear It.
Fashion Platform.
Please order ONE SIZE UP than your normal size. DUE TO ASIAN SIZE. If you can not make sure which size you can choose,Email us with your foot length or check the...

Guqitianlun Mens Lace Up Leather uppers Oxfords Skate Shoes(9 D(M)US, Tan)


Shoes ()




manmade sole
Imported material
Breathable fabric allows moisture wicking
Soft and comfortable
leather lining,non-slip,lace up