Suzuki Dirt Bikes
Below are 21 used Suzuki dirt bikes for sale, as well as these are on our Suzuki Motorcycle Classifieds which we've setup for you, where you can also enjoy a simple UI which allows you to list your motorcycle, then see it here, and on the classifieds in under 5 minutes. If you're interested in a new motorcycle so you can collect contingencies, these are the latest New Suzuki Motorcycles.
Additionally, the dirt bikes listed here do include the popular Suzuki RM's, RMZ's and DRZ's which may be suitable for an experienced or novice rider, however if you're unfamiliar with the selections and displacements, or what to look for on a used dirt bike, here's a comprehensive guide on purchasing any used dirt bike.
21 Current Listings
$5000.00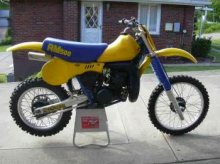 $3300.00
Bid Count: 3
Time Remaining:
3H 17M 30S
$3395.00
Time Remaining:
9H 35M 8S
$30.00
Bid Count: 0
Time Remaining:
1D 4H 8M 48S
$3500.00
Bid Count: 33
Time Remaining:
1D 4H 30M 14S
$2500.00
Time Remaining:
1D 9H 12M 21S
Top 3 Reasons to Sell Your Dirt Bike Here
100% Free for Private Buyers & Sellers
No Personal Info or Registrations Required
You Get to Specify Your Own Contact Details
$1025.00
Bid Count: 16
Time Remaining:
1D 10H 18M 44S
$4250.00
Time Remaining:
2D 9H 17M 8S
$1425.00
Bid Count: 19
Time Remaining:
2D 10H 33M 7S
$1000.00
Bid Count: 1
Time Remaining:
3D 20M 6S
$4495.00
Time Remaining:
3D 4H 59M 4S
$4000.00
Time Remaining:
3D 7H 40M 27S
$1995.00
Time Remaining:
3D 20H 3M 17S
$5700.00
Time Remaining:
4D 21H 27M 7S
$1500.00
Bid Count: 0
Time Remaining:
4D 22H 3M 14S
$3700.00
Bid Count: 0
Time Remaining:
5D 2H 5M 34S
$3450.00
Time Remaining:
5D 22H 14M 1S
$1650.00
Bid Count: 0
Time Remaining:
6D 20H 20M 2S
$4299.00
Time Remaining:
9D 4H 6M 4S
Самая детальная информация
granite countertops huntsville al у нас
.
You might also like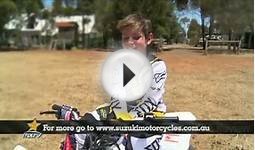 MXTV Mini Dirt Bikes - Suzuki Quadsport Z50 Xmas Review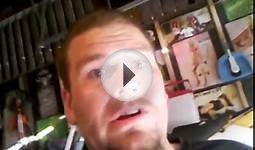 Bongloaded RM 125 Suzuki Dirt Bikes House Garage Weed Smoke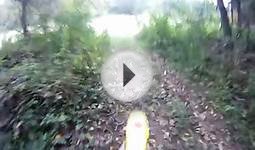 dirt bike ridin suzuki rm 85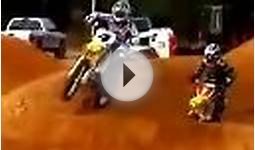 dirt bike suzuki test
Pair of Chrome Motorcycle Tire Wheel Valve Stem Caps Grenade Fits Metric Cruisers, Sport Bikes, Choppers, Harley Davidsons, Suzuki, Honda, Kawasaki, YamahaOffroad KTM DIRT BIKE
Automotive Parts and Accessories (KapscoMoto)
GRENADE VALVE CAPS
ENHANCE THE LOOK OF YOUR TIRE!
Decorate your wheel with these Tire Valve Caps.
High quality Polish
Billet Aluminum and ABS Plastic
Switch light turn signal dirt bike honda ktm suzuki kawasaki yamaha project dual sport motorcycle universal exc excr 520 450 530 500 250 wr wrf xr 600 650 dr drz hron 7/8" handlebar hi/lo husqvarna left mx dirt bike conversion
Automotive Parts and Accessories (WB Industry)
High quality aftermarket left side control switch for your motorcycle.
Heavy duty aluminum housing for perfect durability, not a cheap plastic.
It has turn signal switch, horns switch and hi/lo beam switch
Small size is perfect for dual sport applications or any street motorcycle.
Will fit all 7/8 handlebars
TMS® 3" CNC Round Motorcycle Scooter ATV dirt bike bar end side mirrors for Honda Kawasaki Suzuki Honda Yamaha Ducati KTM Harley Davidson BMW Victory Indian Aprilia Buell Triumph


Automotive Parts and Accessories (T-Motorsports)




Black anodized bar end mirror kit for sportbike and cruiser.
This kit replaces your stock mirror(s) with these much more attractive billet bar end mirror(s).
Fit motorcycles with 7/8 OD bars or clip-ons with an internal diameter from 14mm to 18mm ID hollow bar
Mirror diameter: 8 cm / 3
Kit includes mirror and mounting hardware.

Motorcycle Dirt bike MX Offroad Black Lift Stand Suzuki RMZ Kawasaki KXF Honda CR


Automotive Parts and Accessories (Pit Posse)




1 New Black Lift Stand
EASILY LIFTS BIKE BY STEPPING ON FOOT LEVER
MADE FROM 6061 ALUMINUM
HEAVY DUTY EXTRUDED ALUMINUM LIFT LEVER
FOOT ACTIVATED RELEASE TRIGGER
WIDE STABLE BASE
TWO CHOICES OF HEIGHTS LOW=11 -15 , HIGH=12 -17
EXTRA THICK, OIL & GAS RESISTANT RUBBER PAD
MAX LIFT 300LBS

TMS White Universal Motocross Dirt Bike ATV MX BMX 7/8" Brush Hand Guard for Suzuki DR DRZ DS RM RMZ RM80 Yamaha WR 250 400 426 450 Kawasaki KX KLX KDX 85 125 250 450


Automotive Parts and Accessories (T-Motorsports)




Aftermarket Universal Handguards fits KTM, Honda, Yamaha, Suzuki and Kawasaki motorcross off-road dualsport motorcycles.
Robust plastic outside and aluminum inside.
Reinforced hand guard to protect your motorcycles
fit most stock 7/8 steel handlebar, RENTHAL, PROTAPER, ANSWER handle bars.