Yamaha Parts.com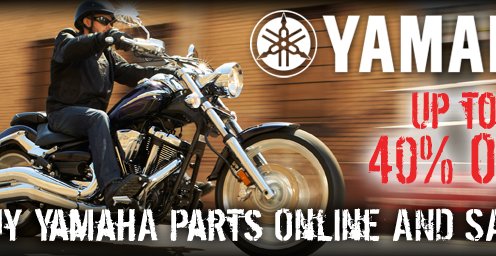 Hello. Thanks for stopping by. If you're looking for discount Genuine OEM Yamaha Motorcycle Parts online, please use the link below to select the correct year and model for the Yamaha Motorcycle you need parts for. This category includes parts for dirt bikes, dual purpose motorcycles, sport bikes, cruisers, and touring motorcycles. If you're looking for older Yamaha Motorcycle Parts, they may not be available from the factory anymore. If you can't find a price for a part, that means it's been discontinued. How fast you will receive your order depends on the parts, shipping method you choose, and availability. Most of our parts are ordered from their respective factory warehouses and take between 3 and 5 business days to arrive at our shipping center. Then, the shipping methods offered range from 3 weeks to 3 days. We check stock on every part when the order arrives before we process it and let you know within 24 hours of any back orders that would cause further delays. You can read more about it all here: .
You might also like
Yamaha ABA-3B402-00-01 Heavy Duty Front Brush Guard for Yamaha Grizzly 700


Automotive Parts and Accessories (Yamaha)




Tough, full coverage design has extended approach angle protection, front fender protection and integrated light mount points
CAUTION: If you install the Yamaha Plow Kit (ABA-3B437-00-01) with the Heavy-Duty Front Brush Guard mounted, do not adjust the plow blade to its full left or right...
Fits 07~ 12 Grizzly 700, 09~ 12 Grizzly 550, Black.